Free shipping worldwide on orders over AUD$100
10 Small but Important and Most Importantly Achievable New Year's Goals
It's New Year's Eve, and everyone is telling themselves that they're going to spend 2018 getting ripped, never drinking, saving loads of money, and forming long-lasting relationships. Well baby, Rome wasn't built in a day. If those loftiest of goals are what you're setting yourself, good for you and go for it! But new habits take a while to build, and we shouldn't beat ourselves up if we don't become clean-living gym bunnies with magically incredible relationships over night. This year, we're setting ourselves small achievable goals. We're pointing ourselves in the right direction and seeing where life takes us, step by step. We've put together a little list of small and hopefully achievable goals — try one or try them all and see how you feel!
1. Do something that scares you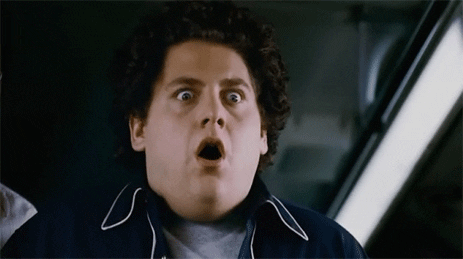 Okay, this sort of advice is always floating around, but it's really good advice. We're not saying you should walk down a dark alleyway late at night alone, or that you should swim at dusk with an open cut on your foot. We're talking about doing one little thing — whenever you can — that pushes you outside of your comfort zone. Squash that cockroach yourself. Go to dinner solo and just enjoy the food. Try something new on the menu. Pat that dog! You'll feel better for it.
2. Buy new underwear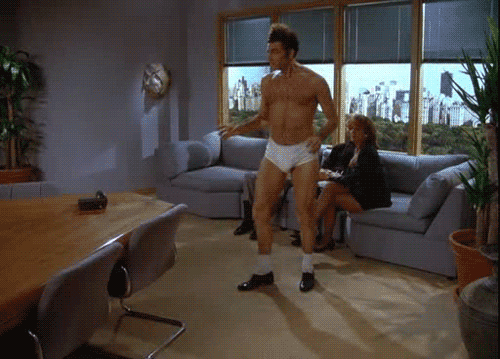 Trust us, one of the best ways to start the year right is to deck yourself out with a fresh set of undies. There is no greater pleasure than opening your chest of drawers when you're getting ready to go out or to go to work, and finding some great new tighty-whiteys that are actually still tight and white. If you're looking for new brands to check out, try GUY Lab for men's underwear in Australia — they're a great fit, simple design, and some of them have super cute slogans on them to perk you up in the morning if you're that way inclined. For women, we love Lonely Lingerie, the New Zealand brand worn by Lena Dunham and all manner of other interesting ladies. Most importantly, they're designed with women of all sizes in mind. As great as these brands look on, remember that comfort is king when you're picking undies.
3. Enjoy your sexuality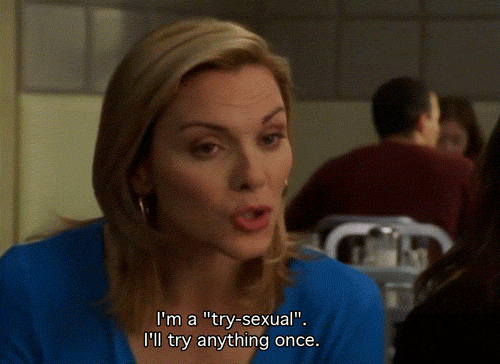 It's 2018 and for most of us, in quite a few countries, anything goes! Whether you're straight or gay or at any other point in the spectrum of human sexuality and gender, whether you're in a relationship or single or 'it's complicated', enjoy it! Try something new that you're comfortable with, that you've always wanted to try, and see where it takes you. Australian online retailer Par Femme is loaded with different products to try, for example, plus articles investigating sexuality. Teen Vogue has better advice than most of the major glossy publications on sex and sexuality, so read up and get to know yourself!
4. Don't let your phone control you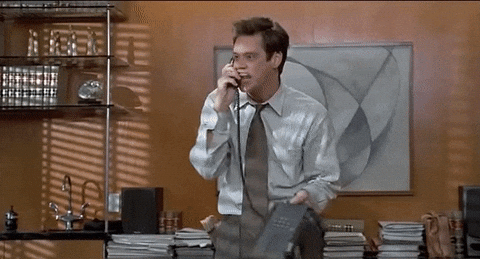 It's a known fact that everything about social media and your smart phone is literally designed by some of the smartest people in the world to distract you. You're up against the best of the best, and through your social media activity, they know you better than you do. They can literally tell when you're feeling down or distractible, then send you a notification to hook you. Don't let the man control you! Your phone and social media are meant to make life better, not worse. Some suggestions: turn your phone off when you're working on something that requires focus, having a conversation with a friend, reading a book, or watching a movie. There's evidence that your IQ literally drops a little when you're phone is turned on in your pocket, such is your brain's longing for that sweet instant gratification that comes from a text message or instagram like. Delete the Facebook app from your phone, and just keep the messenger app in case someone needs to contact you. Turn off your Instagram notifications, so that you only see notifications when you decide to log in. Switch off and look around — it's a big beautiful world out there!
5. Plan a weekend away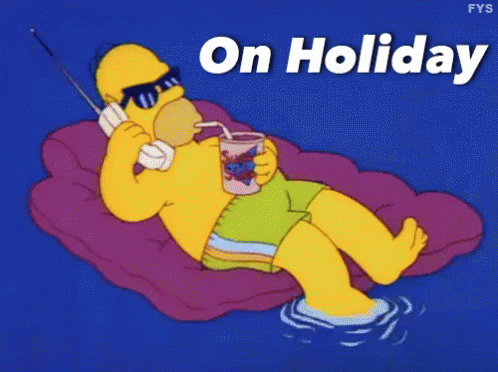 Did you know that flights to New Zealand from Australia are only like $500 return? Or that you can stay at a backpackers in Byron for like $50.00 for the night? Don't make excuses — make plans! Life is for living. The other week, we and our mates had about a thousand bucks each in our bank account. We flew to Tokyo for $700 return and booked a barely decent hotel room (okay, it did smell of cigarette smoke) for like $80 a night. All we needed then was some money to eat good food and catch some trains, and we spent a long weekend in Tokyo for our friend's 30th. Easy! Whenever you can, book an Air BnB for the night somewhere close to the beach, even if it's just for Saturday night. That's a weekend away and you haven't spent much more than you would drinking at a club for a few hours.
6. You are what you wear
Dress powerfully. There's evidence that — even if you're working from home — putting on a clean pair of trousers, a fresh shirt, and a clean pair of shoes will help put you in the mindset to achieve. Some say red gives them confidence, others say white makes them feel fresh and ready to face the day. Whatever works for you, do it! Don't settle for whatever shitty thing you have that's half clean. Actually dress for success in the morning and you'll start your day on a high.
7. Don't be afraid to think about money
Like, definitely don't stress about money if you can avoid it, but don't be afraid to make a little budget. Or to give yourself the goal of putting away $50.00 every week. Trust us — it's just nice to have a little bit of cash stored away when you need it, and one day, you'll need it.
8. Get a personal trainer or work out with your mates
Be kind to yourself and quit beating yourself up about not having a flawless physique and the drive to go to the gym every single day of your life. Such people are few and far between, and it's insane that the other 95% of us hate ourselves for not having a rock-hard rig. That being said, you should always be trying to better yourself — mentally, emotionally, and physically — so that life feels better for you, and exercise is seriously and undoubtedly the best way to do all of the above in one hit. Duh! It's science. And remember — we humans are social creatures, so pressure from your friends or a personal trainer to turn up at a designated time and not flake is a much better motivator than the idea of having abs in 12 months time. So make it a social event! We highly recommend going on a hike with your mates, then all heading home for a beer or an aperol spritz on the balcony. It will feel deserved.
9. Do something nice for your mom and dad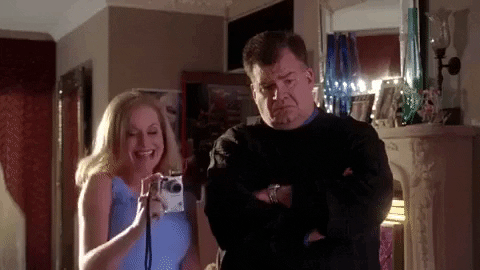 Um, this is an obvious one, but for most of us, our moms and dads have done more for us than we'll ever know. One of the number one things we hear from our friends is, like, that they feel a bit bad about snapping at their parents when they nag or say things that indicate that they don't understand their lifestyle or whatever. But for many (but sadly not all) of us, our parents just want us to be safe and happy. And we're mean to them, lol. Our new year's resolution is to be a bit nicer to our parents and loved ones. Telling mom her haircut looks sick or telling your dad a bit about your life will seriously make their week.
10. Slip, slop, slap
Duh! If you're one of our Australian locals, you live in the skin cancer country. Just pop on a bit of sunscreen in the morning before you head out into the world, even if you're not planning on baking on the beach all day. Your skin will thank you for it — and you'll thank yourself in 30 years time when you don't look like an old brown leather boot. Of course, a good pair of polarised sunglasses is paramount to your sun protection, and we've got you covered.
JOIN US
SUBSCRIBE TO OUR NEWSLETTER FOR WEEKLY NEWS, UPDATES & DISCOUNTS